What is hashtag research and hashtag strategy?
Updated: Nov 15, 2022
We've heard it or seen it before, hashtag research.
Your social media manager tells you, we're providing you with "hashtag strategy and research". But, what does that really mean?
Hashtag research has a few different tasks and requires you to keep track of your research as you do it. It's highly recommended to create a spreadsheet to record each hashtag and its popularity.
Here are 4 different steps social media managers do when we're doing "hashtag research":
One: We're searching for trending hashtags in your niche, by going through your competitors, different platforms, and scouring the internet for the best ones to use.
Two: We're googling trending topics, or the biggest used search terms in your niche, which in turn allows us to pop them into social media and see if they're performing there as well.
Three: We're utilizing different keyword planning tools to find the most relevant hashtags for your product.
Four: Hashtag monitoring software is often used to determine how successful a hashtag is. By utilizing this software, we're able to see if they're getting a good amount of engagement or likes, or if they are stagnant and just don't perform.
Ok, so you don't have the financial resources to outsource your social media?


Here are a few ways you can do your own hashtag research.
Step 1. Find trending niche hashtags \\ This will help you see posts that are trending. You look up hashtags in your niche and follow them!
By looking at your competitor's posts, you can see what hashtags they are using and begin using them as well. That way if someone searches "mini stickers" your post comes up right alongside theirs!

Search your keywords on every social media platform, each different platform will vary in results for each hashtag. For example, on Facebook "mini stickers" may only have 20 posts attached to it, but on Instagram may have 4k posts! Find the best hashtags for each platform and use them on your posts.
Step 2. Google it. Thats right. Searching "Trending hashtags" or "Sticker hashtags" will bring up an array of results. You can get ideas about different hashtags people use, and then research how popular they are.
Step 3. Use the Google Keyword Planner Tool. Hashtags are social media keywords. They help you rank the same way that keywords do with SEO. You can also cross-reference with other hashtag tools (below) to see if they could be appropriate hashtags for your social media.
Go to Keyword Planner: https://ads.google.com/home/tools/keyword-planner/

Start looking for your keywords and search on each social media platform how they're performing.
Step 4. Use Hashtag & Monitoring Platforms. This will help you identify the hashtags that are being used for each platform. Some tools suggest hashtags based off of keywords that tell you how popular the hashtags are, and how they perform. Other platforms track the performance of hashtags on your accounts.
Use any of the different platforms available to find hashtags: Hashtagify, IQ Hashtags, Keyhole, All-Hashtag, SeekMetrics.

Select hashtags that are important for your business and posts.
Below are some of the best hashtag monitoring tools.
Hashtagify. Check trending hashtags + Twitter (most features are paid)

IQ Hashtags. Instagram tracks volume, avg. likes and comments.

Keyhole. Monitor hashtags, and brands on Twitter, Instagram, blogs.

All-Hashtag. Check top, trending and random hashtags based on keywords.

SeekMetrics. Generates Twitter and Instagram hashtags based on keywords.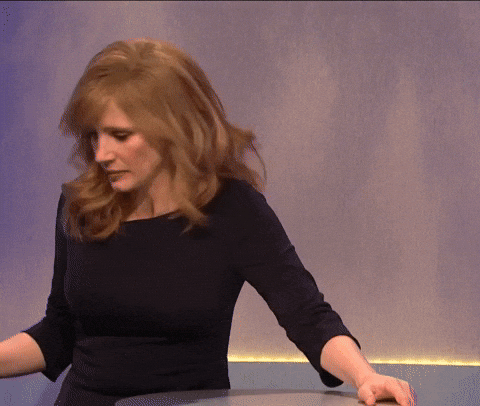 I know, I know. It can all feel very overwhelming.


This is usually why it's a great idea to outsource your social media, and let the experts do the detailed work, while you focus on making that $$$.
Xoxo,
The Sparrow Collective